Been a while since I wrote on this blog. I wont say much, but I was busy with school work, but all that is behind me now, and now I'll start doing this properly once more!
Down below you can read the same dialog and speech balloon used on 2 different characters. See how different the voices sound when you read them.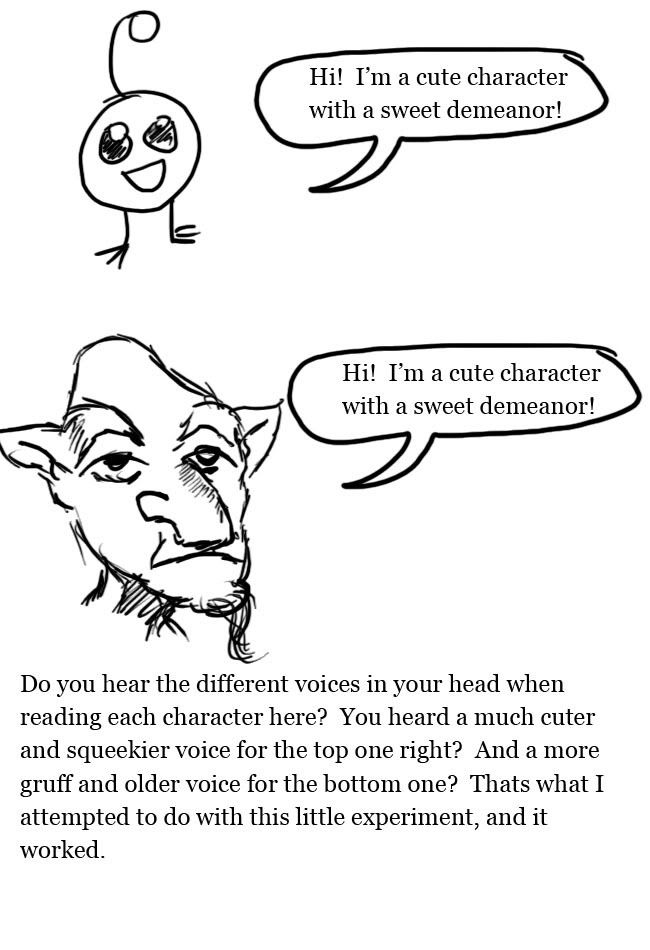 But another way of incorporating a specific voice without using a different character, speech balloon or dialect in the writing is to purposely write what the voice sounds like. Take these 2 excerpts from Asterix and Son for instance.
Observe how Uderzo has written in brackets (falsetto) in order to convey that the roman in drag is mimicking a woman's voice. As a reader you immediately change whatever voice you had in mind previously and make it much higher in order to fit in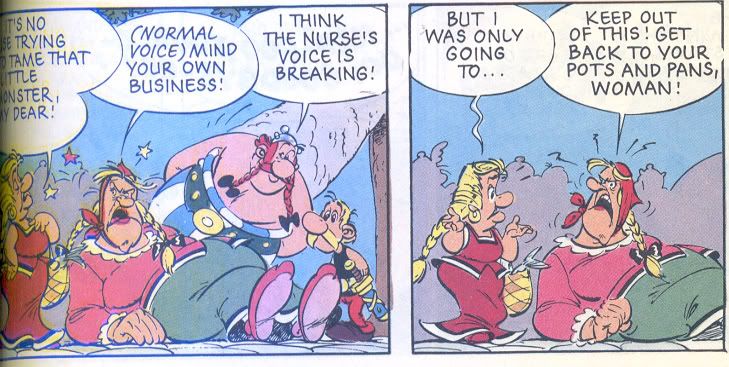 to the instructions of the author. See also below how he puts (normal voice) to signal to the reader that the character has gone out of the character he was portraying, which is reinforced by the comment by Obelix.
The last concept regarding how a voice sounds like is facial expression. Observe the drawings below.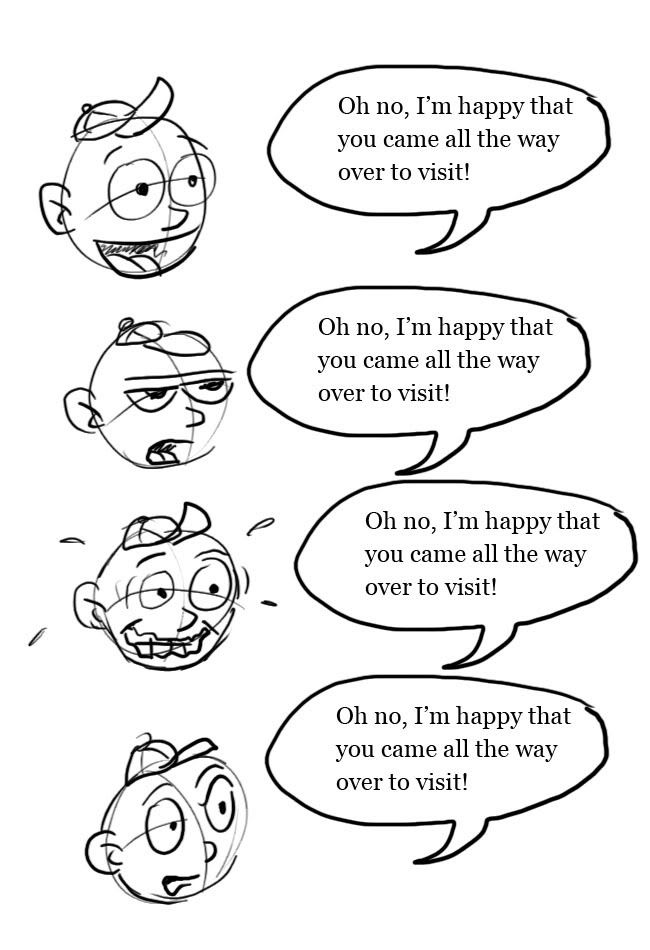 Notice how the same face, dialog and balloon did not change the voice or manner of speaking, but the expressions did. How one hears a voice is associated to a particular expression. Such expressions have their own tone, such as sarcasm, anger etc…
In conclusion regarding the previous posts regarding voices in comics, one can now see that the voice of a character is decided upon the character's design, facial expression, shape and form of speech balloon as well as the written dialog itself. Hopefully you'll all read comics with this in mind now, allowing for a more interesting read!